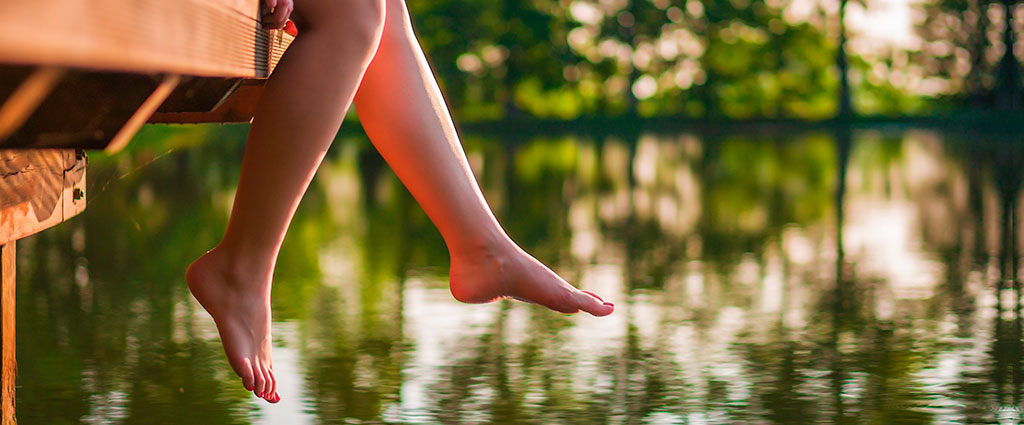 Some periods of life are stressful no matter what we do. Sometimes changes bring uncertainty and worry about whether or not things will work out. Other times, changes bring hardship such as the illness of a loved one, financial difficulties, or loss. In all these situations it is normal to be stressed-out, sad, nervous, worried, or angry. Even though these feelings can be distressing, they don't necessarily mean that you are doing poorly. Upsetting emotions can motivate you to do what you need to do to get through tough times.
Sometimes, however, negative emotions become overwhelming and start to get in the way of doing what you have to do. Worrying can interfere with your ability to concentrate on work, and stress can make you irritable with loved ones. When this happens, or even before it happens, there are number of activities you can do to calm your mind and body. These strategies are not intended to fix the problems or remove the source of stress, nor will they make you stop caring deeply about what is happening. Instead, they are ways to decrease the intensity of the upsetting emotions in the moment so that you can think more clearly, be more patient, and feel more confident that you can handle what you need to do.
Here are some sample activities that you and your family can do to calm your mind and body and take care of yourselves. You can also find more direction on relaxation for kids from Mayo Clinic.
| | |
| --- | --- |
| Calming your Mind and Body | Taking Care of Yourself |
| Relaxed breathing | Allow yourself to take breaks |
| Mindfulness and Meditation | Limit use of social media and news |
| Make a list of things you have done in the past to handle stress | Watch something that makes you laugh |
| Write down a worry/negative thought and then write down a more positive way to look at it | Listen to music |
| Make a list of things in your life that you are grateful for or looking forward to | Be kind to yourself. Remember, stress can affect anyone anytime and it may affect everyone differently |
You can add stress management activities to your resiliency plan or you can learn more strategies for managing negative feelings and increasing positive experiences.